Delivering Interior Design Solutions
Tailored to Your Needs
Interior Planning and Design, Inc. partners with you in bringing your interior design ideas into reality. We leverage every resource available to create stunning spaces for our clients.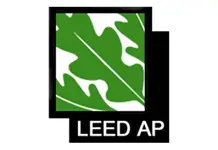 Sustainable
Our unique mission and focus is to create environments that are healthy for you and the environment. Any project, residential or commercial can be sustainable, or "green". Beyond our standard design process, sustainable projects receive special attention during the planning and selection process to ensure materials selected and systems designed and utilized are sustainable.
Interior Planning and Design, Inc. is an established business composed of highly qualified professionals. Our dedication to delivering satisfactory results has earned us the trust and recognition of our peers and clients.
LEED Accredited Professional

Professional Member American Society of Interior Designers (ASID)

Realtor Magazine Awards Judge

IDFPR Illinois Department of Professional Regulation; Board of Registered Design Professionals, former chair

ASID National Board of Directors

ASID Illinois Board of Directors ( served 3 terms)
ASID Designer of Distinction Award

Design Excellence Award Winner- Commercial and 2 Residential categories

Halo/Metalux National Lighting Competition Winner

Who's Who in Interior Design

Design Influencer- Online Design Reviewer

ASID National and Chapter Presidential Citations

ASID former Illinois Chapter President
LEED Accredited Professional

Professional Member American Society of Interior Designers (ASID)

Realtor Magazine Awards Judge

IDFPR Illinois Department of Professional Regulation; Board of Registered Design Professionals, former chair

ASID National Board of Directors

ASID Illinois Board of Directors ( served 3 terms)
ASID Designer of Distinction Award

Design Excellence Award Winner- Commercial and 2 Residential categories

Halo/Metalux National Lighting Competition Winner

Who's Who in Interior Design

Design Influencer- Online Design Reviewer

ASID National and Chapter Presidential Citations

ASID former Illinois Chapter President